Posted on:

Wednesday, September 9, 2020
Affiliate(s):
Southwestern Social Science Association
Southwestern Social Science Association President Cynthia Cready is pleased to announce that Alex R. Piquero will deliver the presidential keynote address titled Immigration & Crime: Debunking the Myth at the association's centennial annual meeting.  The centennial annual meeting is April 15-17, 2021 in New Orleans, LA.  The plenary session is scheduled for Thursday, April 15, 4:00 PM, followed by the presidential reception, both at The Monteleone.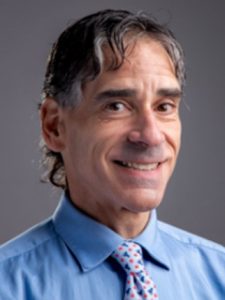 Alex R. Piquero is Professor and Chair of the Department of Sociology and Arts & Sciences Distinguished Scholar at the University of Miami.  He also holds several other academic appointments including: Professor of Criminology at Monash University in Melbourne, Australia, Adjunct Professor in the Griffith Criminology Institute Griffith University (Brisbane, Australia), Life Course Centre Fellow, University of Queensland, and Fellow of the University of Cincinnati Corrections Institute.  He was Co-Editor of the Journal of Quantitative Criminology from 2008 to 2013 and currently serves as Editor of Justice Evaluation Journal.
Prior to his arrival at the University of Miami in August 2020, he was Ashbel Smith Professor of Criminology at The University of Texas at Dallas, where he also served as Associate Dean for Graduate Programs in the School of Economic, Political and Policy Sciences and Director of Social Impact in the Office of Research. Prior to UT-Dallas, he was on the faculties of Florida State University, University of Maryland, John Jay College of Criminal Justice/City University of New York, University of Florida, Northeastern University, and Temple University.
He has published over 400 peer-reviewed articles in the areas of criminal careers, crime prevention, criminological theory, and quantitative research methods, and has collaborated on several books including Key Issues in Criminal Careers Research: New Analyses from the Cambridge Study in Delinquent Development (Cambridge University Press, co-authored with David P. Farrington and Alfred Blumstein) and Handbook of Quantitative Criminology (Springer, co-edited by David Weisburd).  His work has been cited over 43,000 times (h-index=110) and he has been ranked as the #1 criminologist in the world since 1996 in terms of scholarly publications in elite criminology/criminal justice journals.  A 2019 article in Plos Biology identified him as being included among the top 100,000 most-cited scientists in the world.  And in November 2019, he was recognized by the Web of Science Group as one of the world's most influential researchers (i.e., a Highly Cited Researcher).  In addition to his membership on over a dozen editorial boards of journals in criminology and sociology, he has also served as Executive Counselor with the American Society of Criminology, Member of the National Academy of Sciences Panel Evaluating the National Institute of Justice, Member of the National Academy of Sciences Panel on A Prioritized Plan to Implement a Developmental Approach in Juvenile Justice Reform, Member of the National Academy of Sciences Panel on Modernizing the Nation's Crime Statistics, Member of the Racial Democracy, Crime and Justice Network at Ohio State University, and Member of the MacArthur Foundation's Research Network on Adolescent Development & Juvenile Justice.