Posted on:

Wednesday, October 3, 2018
Affiliate(s):
Southwestern Social Science Association
President Lydia Andrade has announced that the Southwestern Social Science Association's 2018 Annual Meeting will feature a panel of three distinguished scholars at its plenary session.
Dr. Andrade said, "Our theme for this year's meeting is 'It's A Small World', reflecting the ever-increasing interconnectedness of people, systems and academic disciplines (and of course giving a nod to Disney).  To highlight this theme,  I came up with the idea of having our plenary be panel discussion of Migration and Immigration – a cross disciplinary examination.  Our speakers will be Caroline Bretell of SMU (anthropology),  Tiffiany Howard of UNLV (political science), and Rogelio Sáenz of UTSA (sociology)."
Dr. Caroline Brettell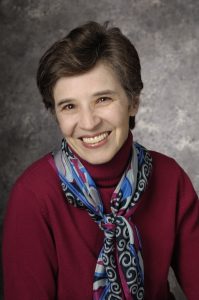 Caroline Brettell is University Distinguished Professor of Anthropology. In 2017 she was elected as a member of the American Academy of Arts and Sciences. Brettell has a B.A. degree from Yale University and a Ph.D. degree from Brown University. She has spent her career studying the immigrant populations in Europe, Canada, and the United States (most recently in the DFW area). Her particular and most current interests are in the gendered aspects of migration, issues of identity and citizenship, and the relationship between immigrants and cities. In addition to over 100 journal articles and book chapters she is the author, co-author or editor/co-editor of 19 books. Her most recent books are Gender and Migration (2016); Identity and the Second Generation: How Children of Immigrants Find Their Space (co-edited with Faith Nibbs, 2016); FollowingFather Chiniquy: Immigration, Religious Schism and Social Change in 19thCentury Illinois (2015); Anthropological Conversations: Talking Culture Across Disciplines (2014); Migration Theory: Talking Across Disciplines(3rdedition, co-edited with James F. Hollifield (2015). Her co-edited volume, Gender in Cross-Cultural Perspective(with Carolyn Sargent) was recently published in 7thedition. Brettell has served as Chair of the Department of Anthropology at SMU (1994-2004) and Dean-ad-Interim of Dedman College (2006-2008), as the Ruth Collins Altshuler Professor and Director of the Dedman College Interdisciplinary Institute (2012-2016), as the Co-Director of the Health and Society Program at SMU (2-16-2018), as President of the Society for the Anthropology of Europe (1996-1998), and President of the Social Science History Association (2000-2001).
Dr. Tiffiany Howard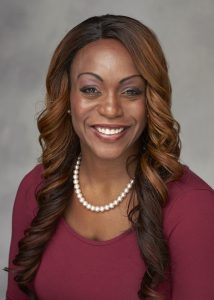 Dr. Tiffiany Howard holds dual doctorate degrees in political science and public policy from the University of Michigan and is currently the director of the Center for Migration, Demography and Population Studies and an Associate Professor of Political Science at the University of Nevada, Las Vegas.  Dr. Howard is the author of the Tragedy of Failure (ABC-CLIO, 2010), Failed States and the Origins of Violence (Routledge, 2014), and the co-author of Sex, Power and Politics (Palgrave MacMillan, 2016).
Dr. Howard has been awarded several prestigious and nationally recognized research fellowships and visiting scholar positions, including the Ford Foundation Postdoctoral Scholar Fellowship (In Residence at UCLA, 2013-2014), the APSA Centennial Center Visiting Scholar Fellowship (2014), the Department of Defense Advanced Research Projects Agency-VIPCAT Research Fellowship (In Residence at the University of Georgia, 2008) and the Black Mountain Institute Faculty Research Fellowship (In Residence at UNLV, 2015). She is also the 2013 recipient of the Marjorie Barrick Faculty Scholar Award for distinguished research, and the 2011 COLA Faculty Diversity Award for Excellence in Research and Scholarship.
Dr. Howard has received considerable national and international recognition. She was featured in the PBS documentary, Women, War and Peace: Her Profile in Courage and has appeared on a number of media outlets including, CNN, BBC and NPR.
Dr. Rogelio Sáenz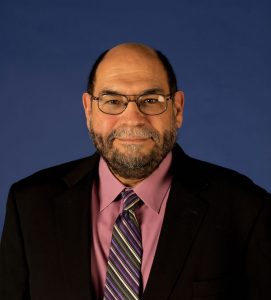 Rogelio Sáenz is Dean of the College of Public Policy and holds the Mark G. Yudof Endowed Chair at the University of Texas at San Antonio.  He also is a Policy Fellow at the Carsey School of Public Policy at the University of New Hampshire.  Sáenz has written extensively in the areas of demography, Latina/os, race and ethnic relations, inequality, immigration, public policy, and social justice.  He co-authored Latinos in the United States: Diversity and Change and co-edited The International Handbook of the Demography of Race and Ethnicity.  Sáenz regularly writes op-ed essays on demographic, social, racial, and policy issues for a variety of newspapers and writes a monthly column for Ahora Sí, the Spanish-language newspaper of the Austin American-Statesman.  Earlier this year, the American Association for Access, Equity, and Diversity presented Sáenz its Cesar Estrada Chavez Award, an honor that recognizes an individual who has demonstrated leadership in support of workers' rights and humanitarian issues.